Eight coups in three years on the continent
Military coups are regular occurrences in Africa. Of the 486 attempted or successful global military coups since 1950, Africa accounts for the largest number, with 214, of which at least 106 have been successful. Military intervention to bring about regime change is on the rise once more. Since 2020, Africa has experienced nine coups: Mali (twice), Burkina Faso (twice), Gabon, Niger, Guinea, Chad, and Sudan are currently ruled by juntas. The reasons given for military interventions vary but mostly revolve around the incumbent president's and the government's failures to protect the state and improve the welfare of their people.
But how do Africans view military interventions? Can such drastic actions be justified when elected officials abuse power for their own ends? Although most Africans (68%) disapprove of military rule as an alternative to democracy, the majority (54%) feel that it would be legitimate for the armed forces to take control when elected officials abuse power for their own ends. This view is especially prevalent in countries that are currently ruled by juntas (in red).
There are important regional differences: support for military rule is above average in regions that have been prone to coups in the past: North, West and Central Africa. These regions also show above-average support for military interventions as a legitimate means to remove corrupt government leaders. East Africa has the lowest pro-military sentiments of all five sub-regions.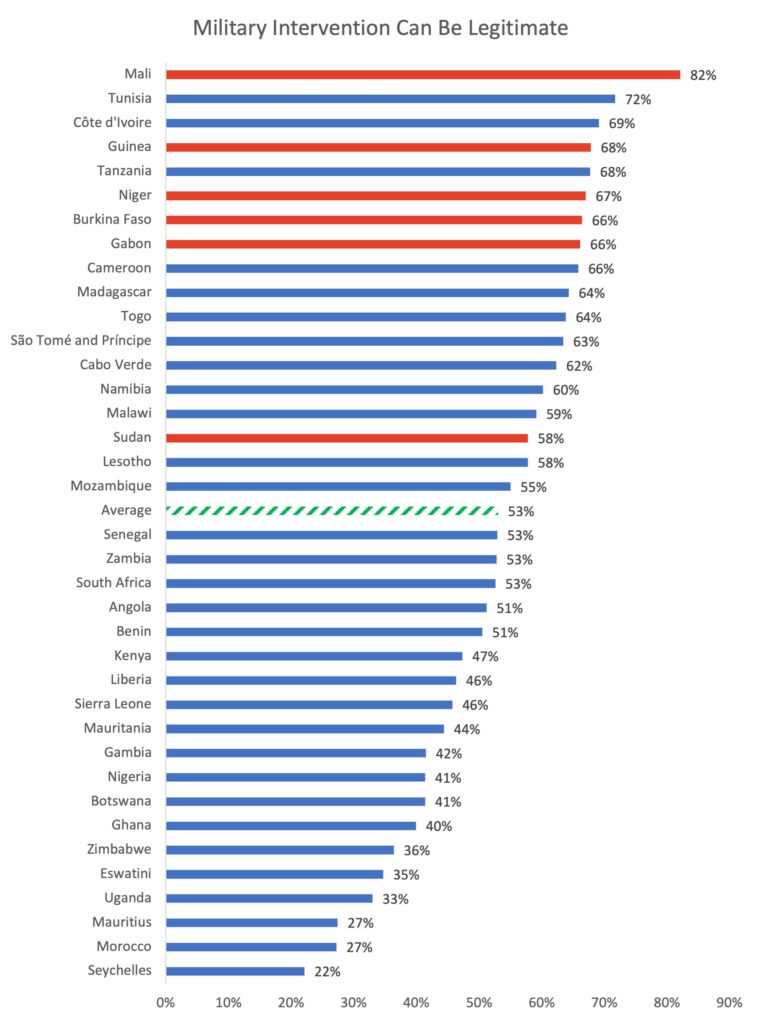 Text and data compiled by Christie Keulder, Survey Warehouse, Namibia, Afrobarometer Partner
DID YOU KNOW? When is a coup a coup?
A coup can be defined as an illegal and overt attempt by the military – or by other civilian officials – to unseat sitting leaders.
A study by two US researchers, Jonathan Powell and Clayton Thyne, has identified over 200 such attempts in Africa since the 1950s. About half of these have been successful.
2023: Gabon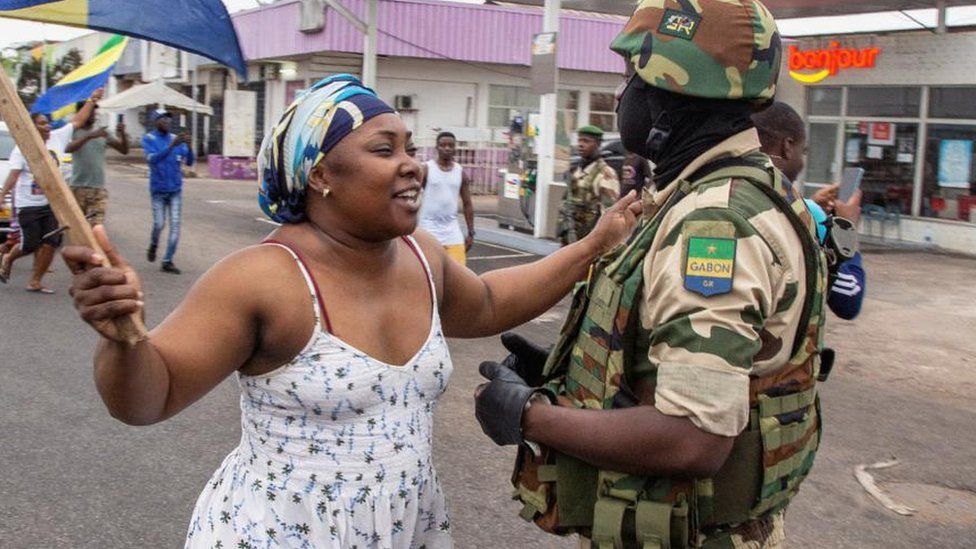 President Bongo, whose family has ruled Gabon for 55 years, is declared winner of an 26 August election the Opposition says was fraudulent.
Moments later, army officers appear on national television to announce the dissolving of state institutions and the closure of the country's borders.
Bongo is placed under house arrest and General Brice Oligui Nguema is named transitional president.
2023: Niger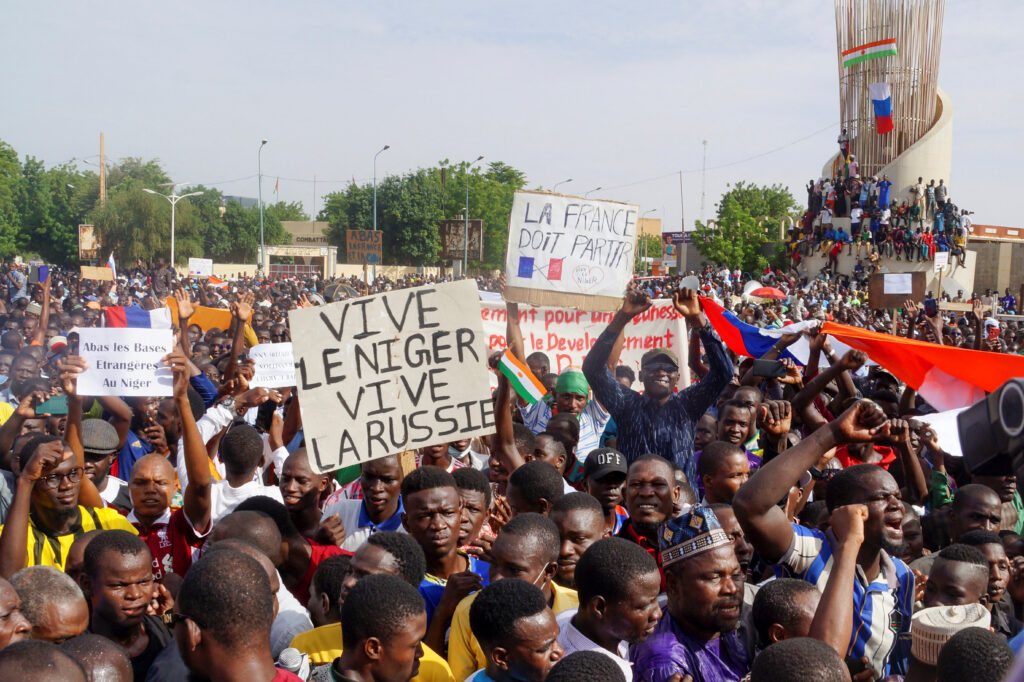 On 26 July 2023, members of the presidential guard overthrow Niger's president Mohamed Bazoum, elected in 2021. General Abdourahamane Tiani, head of the presidential guard, takes over.
2022: Burkina Faso – two in 8 months
In January 2022, mutinous soldiers led by Lieutenant-Colonel Paul-Henri Sandaogo Damiba arrest President Roch Marc Christian Kabore.
On 30 September, army officers announce that they have dismissed Damiba. Captain Ibrahim Traore becomes transitional president until a new presidential election planned for July 2024.
2021: Sudan
On October 25, 2021, After weeks of tension between the military and civilian leaders, soldiers led by General Abdel Fattah al-Burhane chased out the transitional civilian leaders, who were supposed to lead the country towards democracy after 30 years of dictatorship of Omar al-Bashir, himself deposed in 2019.
Since April 15, 2023, a war due to a power struggle between General Burhane and his former deputy Mohamed Hamdane Daglo has killed at least 5,000 people in the country.
2021: Guinea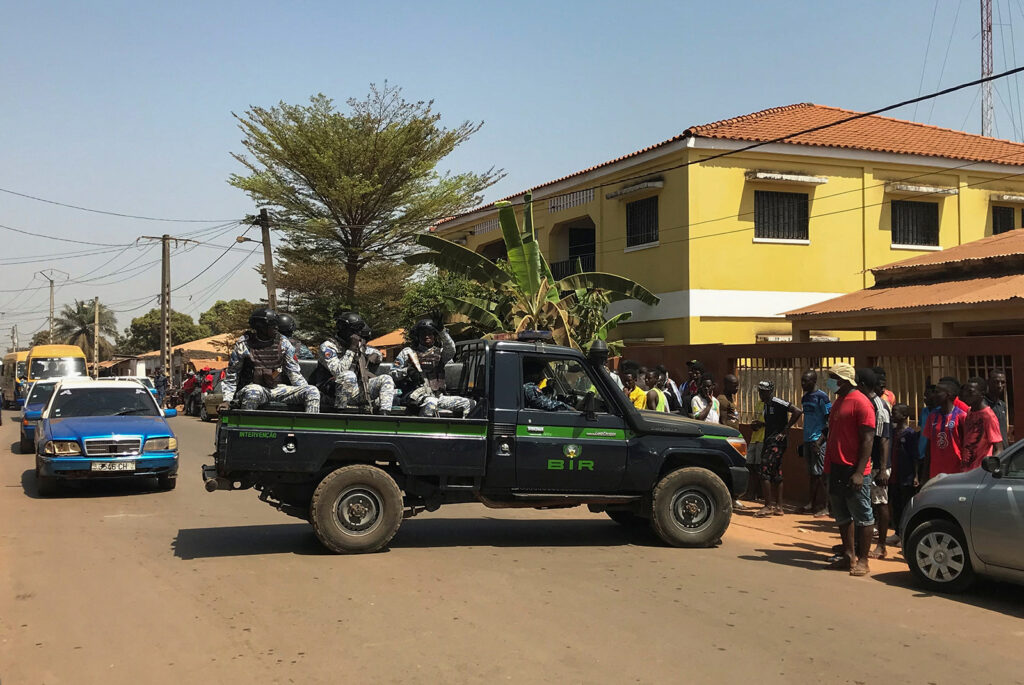 In September 2021, mutinous troops led by lieutenant-colonel Mamady Doumbouya take over in Guinea, arresting 83-year-old President Alpha Conde.
Conde had changed the constitution a year before to avoid constraints that would have stopped him from running for a third term, sparking violent unrest.
Doumbouya has pledged to return power to elected civilians by the end of 2024.
2021: Chad
In April 2021, Chad's army assumed power after President Idriss Deby was murdered on the battlefield while visiting troops fighting rebels in the north.
According to Chadian laws, the speaker of parliament should have been elected president. However, in the name of safeguarding stability, a military council intervened and dissolved parliament.
2020, 2021: Mali – two coups in 9 months
Malian president Ibrahim Boubacar Keita is overthrown in August 2020.
The coup came after anti-government protests over deteriorating security, contested legislative elections, and corruption claims.
The junta agreed to hand over power to a civilian-led interim administration entrusted with overseeing an 18-month transition period leading up to democratic elections in February 2022.
In May 2021, the Malian military takes over again after the civilian leaders of an interim government remove soldiers from some key posts.
Colonel Assimi Goita, who led both coups, has vowed to hold free elections by February 2024.
SOURCES:
https://www.bbc.com/news/world-africa-46783600
https://www.africanews.com/2023/08/30/africa-the-7-military-coups-over-the-last-three-years//
https://www.africanews.com/2023/08/30/africa-the-7-military-coups-over-the-last-three-years//
https://english.elpais.com/international/2023-08-31/epidemic-by-contagion-military-coups-in-africa-are-on-the-rise-and-the-juntas-are-here-to-stay.html
https://www.aljazeera.com/features/2023/9/22/africas-coup-epidemic-has-democracy-failed-the-continent
https://apnews.com/article/niger-coups-bazoum-sahel-military-democracy-d1614b14baff6571b7d3766c2cbd8ba1
https://www.firstpost.com/explainers/gabon-coup-a-timeline-of-political-upheaval-in-africa-since-2020-13059752.html
https://www.africanews.com/2023/08/30/africa-the-7-military-coups-over-the-last-three-years//
https://www.aljazeera.com/news/2023/8/30/mapping-africas-coups-detat-across-the-years
https://www.frontiersin.org/articles/10.3389/fpos.2023.1077945/full