Two decades of gauging public opinion: Looking back at Afrobarometer's remarkable journey
Bratton, Gyimah-Boadi, & Mattes. It sounds like a law firm. No, it's a group of eminent professors and thought leaders driven by a vision of making African voices a key pillar of policy- and decision-making. Their journey to ensure African voices are heard began with a decision to merge three independent research survey projects in 1999. Afrobarometer was born.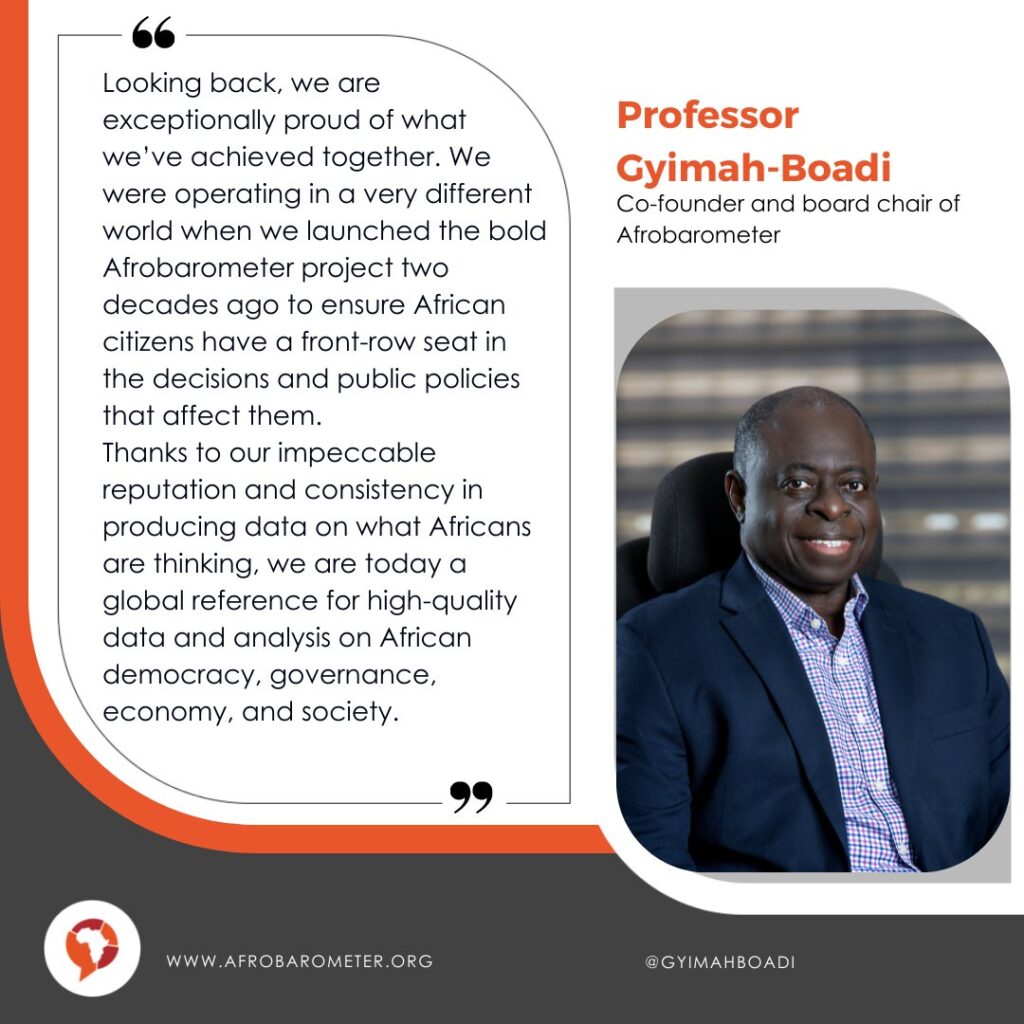 Moving the needle on the data front, one survey at a time
The pan-African, non-partisan survey research network headquartered in Ghana has relentlessly pursued its vision of a world in which citizens' realities and aspirations inform Africa's public discourse. With determination and extraordinary resilience, Afrobarometer has pursued its mission to take the pulse of African citizens on democracy, governance, and quality of life, starting in 12 countries in 1999 and expanding to cover up to 39 countries over the next two decades.
Click here to visit the Afrobarometer website for the full story